Tracy
Capalaba
BEST builder to deal with!  I'm on my 3rd house with Joe Fiteni and I wouldn't use another builder. If you have any issues, he deals with it personally and is rectified on the spot.
Andrea C
Wellington Point
When we told family and friends we were going to build a house, 'bonkers' was the general reaction however they all sure 'changed their tune' when we said we are having a Fiteni home built.

From our initial consultation with Keanu, then Susan, next an appointment with Joe and Chris in the office and we decided Fiteni was the way to go. We had an existing design we had walked through at Arbor, Wellington Point and really liked, so after a few internal changes, next meeting with Troy regarding initial electrical works and then sign offs on the plans, bought the land and early May 2023 groundwork started.

From there on the building works progressed extremely quickly. More meetings, with Larry McFarlane including some kitchen, pantry and laundry changes then and we were away with our process. Mark from Civic also did some walk-in wardrobe changes; our tiler certainly has done a fabulous job.

Our build went up before our very eyes, tradesmen were brilliant, informative and helpful.

Our selection day with Naomi was fun although a bit 'mind blowing', so many decisions….and here's me thinking I had it sorted..ha ha, however the end result is exactly how I had imagined.

A big shout out to Shelley, she was our 'go to' Girl. Absolutely brilliant with any queries we had, and straight back with the answers.

Troy and his team did a great job providing us with all our extra electrical inclusions including our modern chandelier above our bath which sets the room off beautifully.

Great work by Ron the landscaper and his team, he did a great job on our garden, we wanted simple but stylish and that's what we have.

We were very fortunate with no weather hiccups, daily progress which made the build seem to really plough ahead and on 6th October after a 'sign off' with Angelo we drove straight to Fiteni Homes office to collect the keys to our beautifully finished, great designed Fiteni home at Arbor Wellington Point.

We highly recommend Fiteni Homes and a BIG THANKYOU to Joe and his team for making the process so pleasurable.
Ben W
Birkdale
From the very first time I walked into Fiteni Homes office I was impressed by their professionalism. This continued thru the whole project, delivering us with a beautiful new home ahead of schedule and finish date.  Their subcontractors were very professional and pleasant.

Could not recommend Fiteni Homes highly enough to anyone wanting to build a home.
Alvin K
Wynnum West
I built a fully custom home with Fiteni recently.  I am extremely happy with my new home, and I cannot wait to build with the Fiteni team again.
Frank & Mandy T
Birkdale
Thank you for everything you have done to help us to move in and enjoy our new home.  We LOVE it!! Thanks again for letting us have the key early to help with the move and for then letting us stay when it didn't complete on time.  Very much appreciated.
Leo & Rosemary T
Wellington Point
Just to say a BIG thank you.  Everyone involved has made this a great experience, happy and stress free!
Brent D
Wynnum West
Positive: Professionalism, Punctuality, Quality, Responsiveness, Value

I have just built my 2nd Fiteni home in the last 7 years with Joe Fiteni and his awesome team. In a time where we see many builders going broke and people being left homeless due to delays, it's refreshing to deal with a company that can deliver a good quality home on time. My new home took 264 days from my first discussions with Fiteni homes till hand over. Absolutely amazing with no corners cut with all my expectations being met. My old home was also an easy sell as Joe is highly regarded in the Redlands as a quality builder. All in all very happy!
Jon Knott
Redland Bay
Fiteni built our first new home 12 months ago.  Excellent and professional service from start to finish, excellent quality.
We love our beautiful home and would definitely recommend Fiteni.
Kerry Holmes
Redland Bay
We have been in our new house for 18 months and couldn't be happier.  My husband is a retired builder and could not fault any of their work from start to finish.
Stephen Hall
Alexandra Hills
We purchased a land and building package with Fiteni and could not be happier with the entire process. The home we built with them was to be a rental investment property and Fiteni were aware of this from the outset and still gave us a quality product with no issues. Their staff from sales, reception, design and interior and exterior consultants were all professional and willing to go out of their way to assist us even though we were interstate.
Carolyn Innes
Wellington Point
The best building company we have ever used. Informative every step of the way. Professional. All staff were a pleasure to deal with. Would recommend Fiteni to anyone wishing to build your home!
Cheryl Morgan
Wellington Point
People said I was crazy building a new home at 75 years old.
They haven't met Joe Fiteni and his crew.
Stunning build, outstanding service, good value, quality workmanship.
Lots of support and patience.
Best decision,
Thankyou Fiteni
Sugandah Sahdev
Redland Bay
In the times when everyone is complaining about their builders (rightfully so), I'd like to give a massive shoutout to Fiteni. They have been incredibly professional, on time and always there to help (even a year later). If you are considering to build, go see them, you won't be disappointed.
Nick Preston
Bulimba
Nothing was too much trouble for Joe, Chris and the rest of the team, a seamless and hassle free experience – every detail was thought through and communication was excellent.

House was delivered on budget, ahead of time and looking fantastic. Can not speak highly enough of everyone at this company, including trades and subbies they use, all are just good people.
Anne Gray
Redland Bay
I've been living in my new home for almost 6 months now and could not be happier with it. From the first contact with Susan the sales consultant right through to handover with Craig the supervisor every single person involved with this business was friendly and professional.

Joe's extensive knowledge of the industry is unsurpassed and I was pleasantly surprised to find he meets with every client who builds a house with him. He holds everyone that works with him to the highest standards and it shows in the end results. I had contact with all the trades to make sure everything was as I wanted it and nothing was too much trouble. All this and my home was completed several weeks before the estimated finish date. I would not hesitate to recommend Fiteni to anyone who wants a quality build.
Murray & Robyn Hicks
Wellington Point
We could not be happier with our Fiteni home. The professionalism and efficiency of the whole team, from the absolute beginning right through to moving in, has been nothing short of astounding and amazing! The build has been absolutely seemless and completely stress free. The whole team, from the front counter receptionist, through to the architects, engineers, contract specialists and interior designer, right up to Joe Fiteni himself, have always bent over backwards to meet our needs and we have ended up with a beautiful, well built and exceptional home. The whole exercise has been pleasant and rewarding and we would like to portray our thanks to all involved, as well as the external contractors, who managed to get us into our beautiful new home before Christmas! Many thanks and the kindest regards.
Chris & Carolyn Bryce
Wellington Point
As I look out our back door I see the words –  Fiteni. Teamwork.  Respect.  Quality.

When the decision was made to downsize we started searching in the Redlands area for our 'forever' home but the little available was not what we wanted.  A friend suggested we call into your office and we were immediately impressed by the professionalism of the company.  Chris suggested that we visit the display homes at Redland Bay and we liked what we saw there but we were not interested in settling in that area nor the development at Alexandra Hills.  Chris then advised that Arbor Terrace was being developed at Wellington Point and suggested we take a look.  Long story short, fell in love with the serenity of the area and could not wait to get started!

The following ten months were a blur of selling our house, purchasing a block of land at Arbor Terrace and working with Chris to develop plans that suited our particular needs going into the future.  Then meeting with Naomi and Troy, together with Larry McFarlane, to choose all that was required to construct our home.  The meeting to finalise the plans before construction included Joe and we were amazed at the way he went through the plans, room by room, to ensure that what was drawn up best suited our needs.  His experience proved to be invaluable as subtle changes were made to improve the final blueprint.

From footings and slab in mid October to handover day in mid April, we were so impressed with the way construction was handled. We were well informed of the building schedule by Celene and meetings with the contractors on site were  both friendly and professional.

Finally, would we choose to build to build another home with Fiteni?  In a heartbeat.  We love our 'forever' home!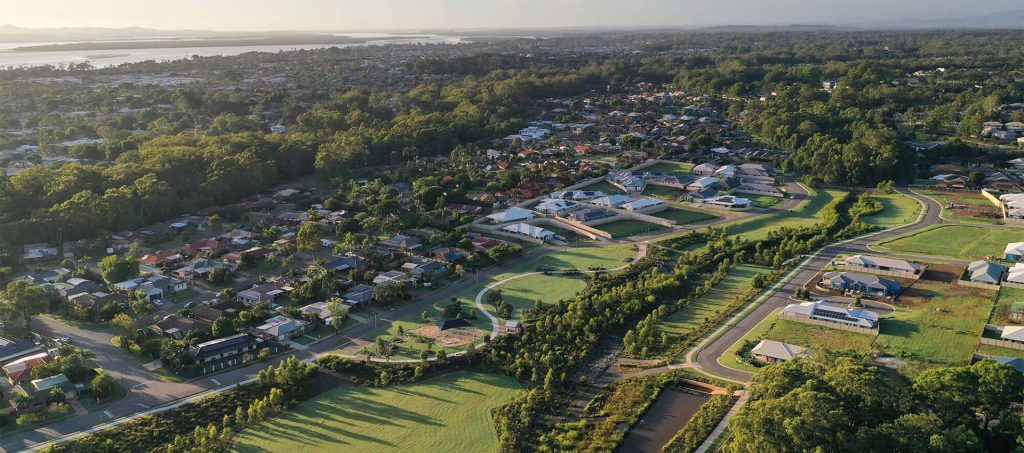 Hazel Osborne
Redland Bay
We wish to give Fitini Homes a 5 Star rating as we are delighted with our new home 1 Jake Circuit, Redland Bay.  We have had a most positive and rewarding process in the purchase of our home.  We do thank all Fitini staff that we have had meetings and dealings with over the recent months – all have been exceptional. Many thanks.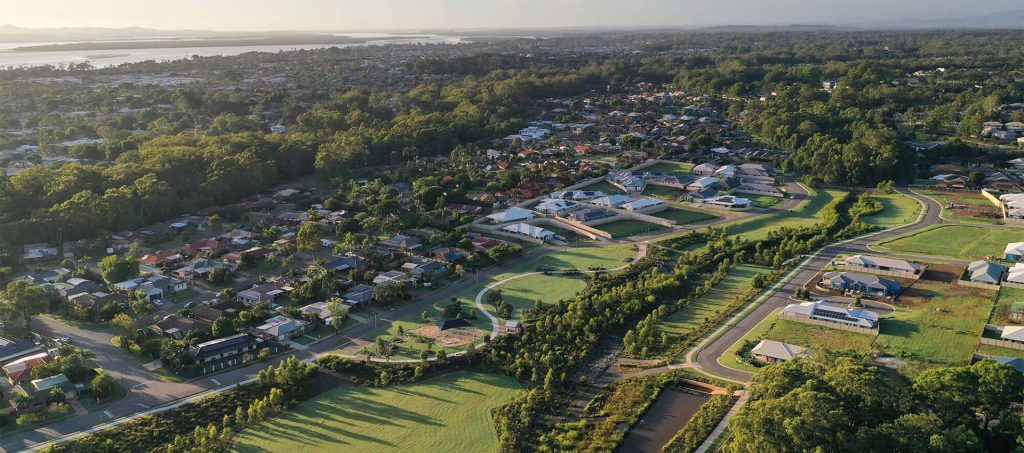 Robert and Merlene Harris
Alexandra Hills
We are so thrilled with our new Fiteni home! Everyone was so patient with us in the designing and planning stages. Joe took every effort to make sure we were happy as the house progressed, it was so exciting watching it take place! And the final day for possession was so exciting! We were thrilled too with the lovely gift Fiteni homes presented us with, the Italian wine, box of chocolates and lovely candle, all very much appreciated! We are convinced we live in a great neighbourhood, the neighbours we have met so far, are truly lovely, we look forward to spending the rest of our lives here!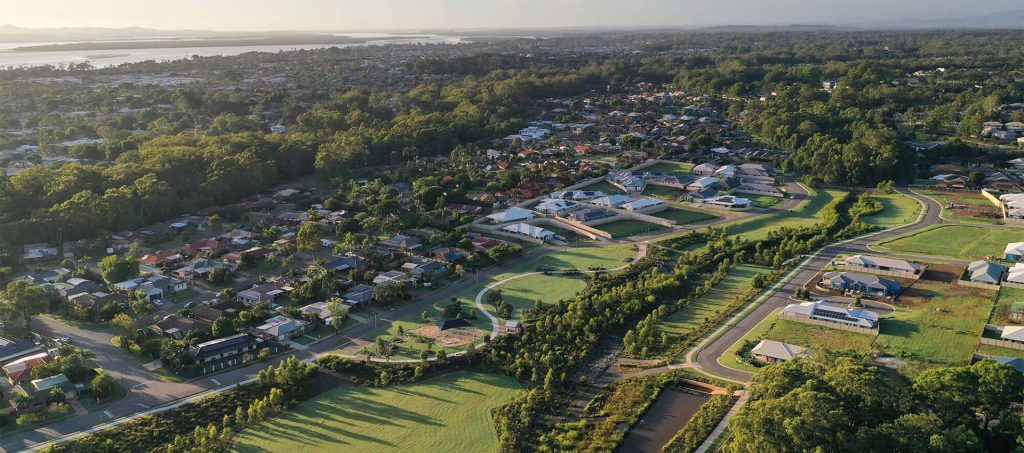 Vera Scott-bloxam
Victoria Point
The whole experience with Fiteni Homes was excellent ,start to finish. From design to materials and colour schemes , they are with you every step of the way. Office feels like a well organized engine with everyone I met , tradies , subcontracters and staff  interested and helpfull. This was my first build and I am over the moon with the result. Thanks to you all for making it happen.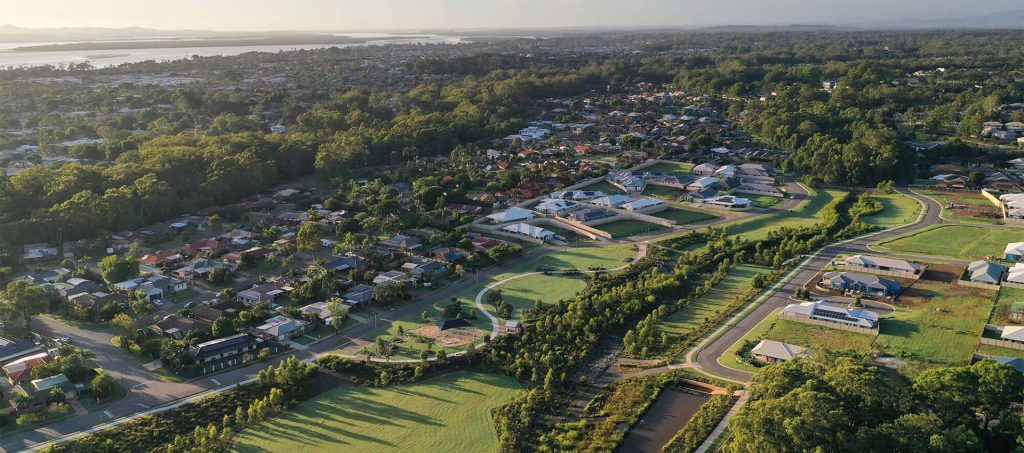 Ken Jacob
Redland Bay
When we found a Fiteni Home for sale just 8 weeks away from completion, and we were shown the nearly completed home, we immediately found the house ticked all the boxes, beautifully finished and the Fiteni Team bent over backwards to accommodate the minor changes we asked for to complete our purchase. Have moved in and all our friends absolutely love our new home and are quite envious. Highly recommend to all, the Fiteni Team for their professionalism and beautiful homes.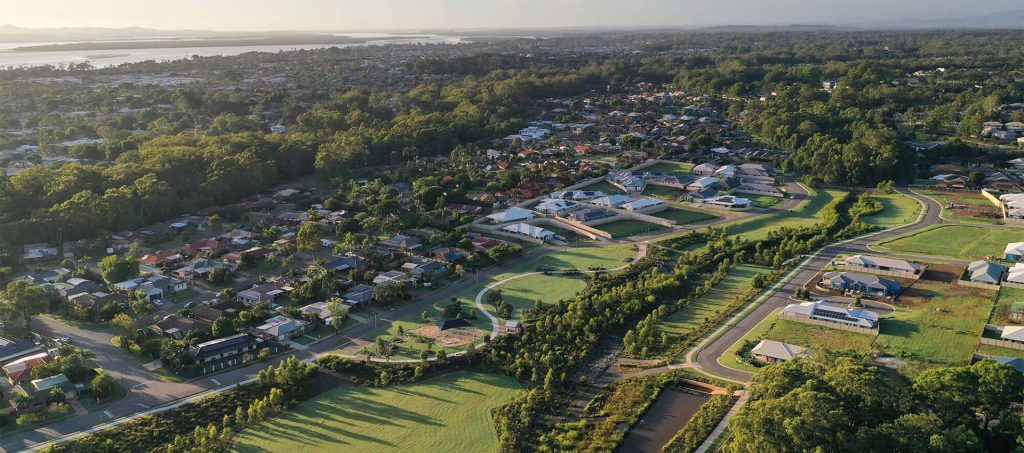 Victoria Purdie
Redland Bay
The easiest building experience ever. Everything was so easy and well organized. On time and very professional. Everyone at Fiteni knows their jobs well and work perfectly together from Brad in the sales office to the lady who hands you the keys and a bottle of wine at the end. Will be back again for sure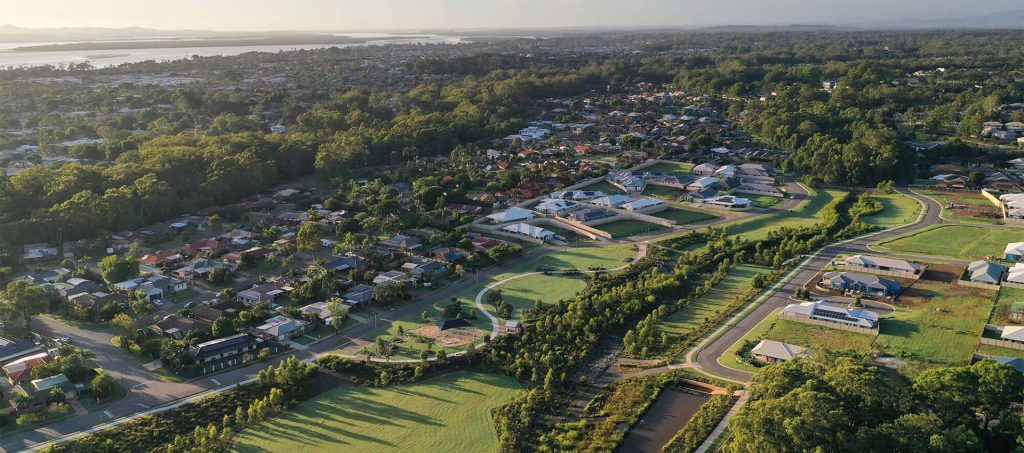 Kangesu Vivek
Ormiston
Completed my home construction one week earlier than the contract agreement with excellent quality, with minor variations and without any issues. Great contractor leader, excellent culture, attitude staffs. Thank you Jo and all of your staff. I agree, 5 stars are not enough….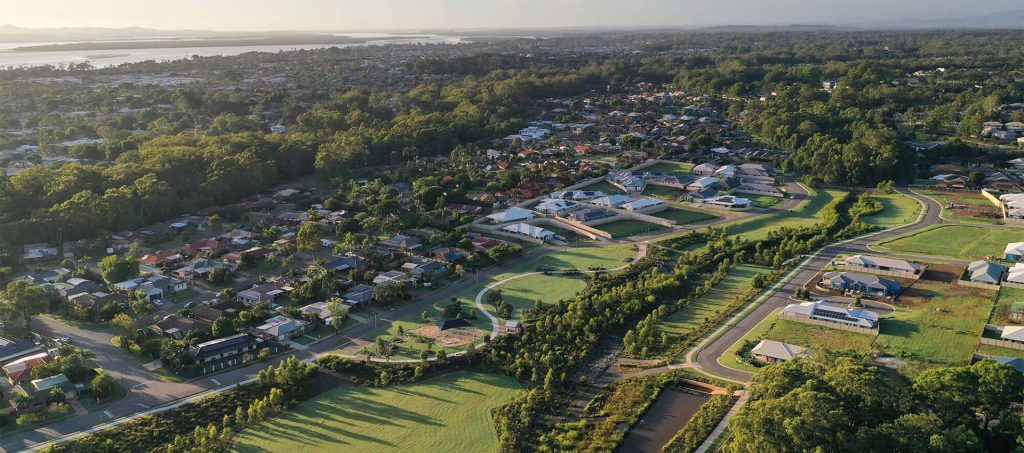 Fatima Orascanin
Alexandra Hills
We have built a house from start to finish with Fiteni homes twice now and every time the process was seamless. Their sales team listened to you and ensure you are comfortable and at ease throughout the process.

We love the fact that everything is included in the price and that we worked together to make sure that we stayed within budget. Changes were easily accomodated. The finishes are beautiful and we loved that we could sit down and really make this home the way we wanted it rather than having to pick from cookie cutter model homes that you just cant change.

We can and always will highly recommend a Fiteni home.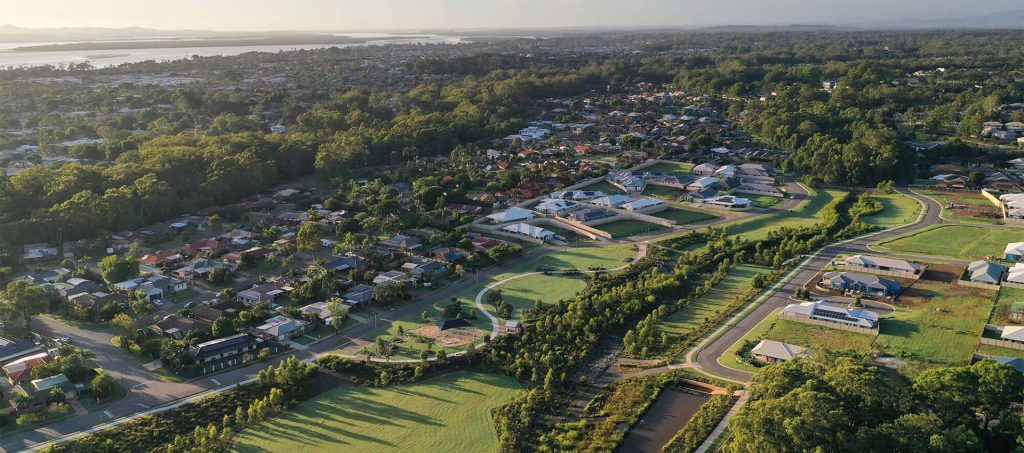 Riana Henning
Redland Bay
We moved up from Sydney and the Fiteni team made everything super easy from day 1.
They reached where we couldn't reach from Sydney. We got exactly what we have asked for with great quality. We have been living in our new home for 4 months and we are very happy with it. We are appreciative of everything they have done for us.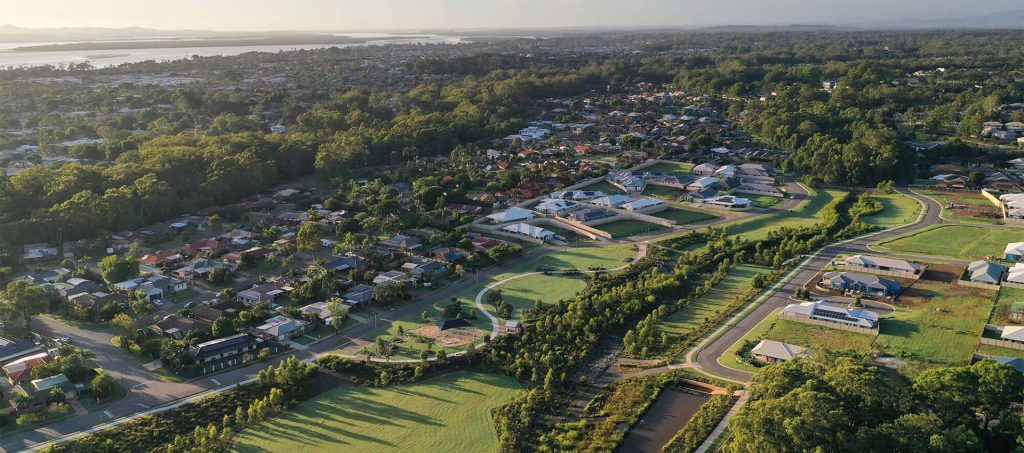 Rachael Dodd
Redland Bay
Would highly recommend Fiteni Homes. Joe & all his staff are fantastic to deal with and build a great quality home.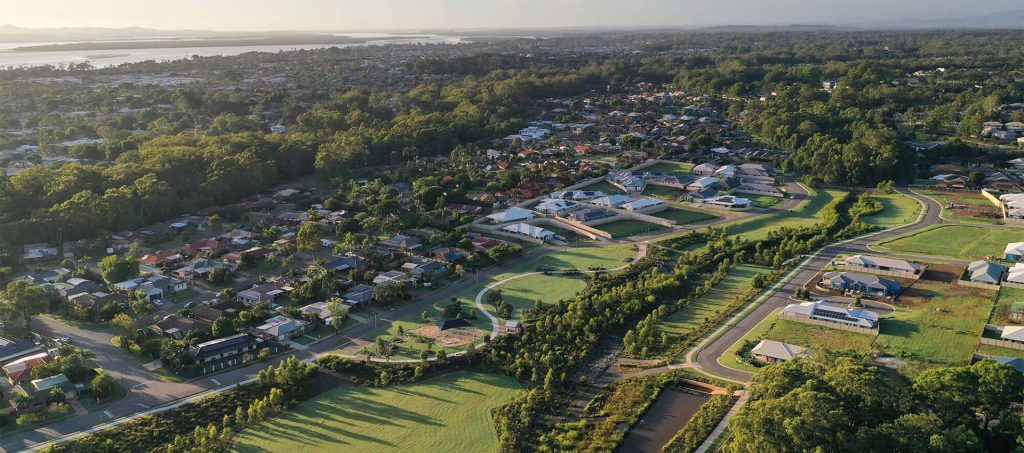 Tenille Hammermeister
Redland Bay
My partner and I moved in a few months ago and can say the quality of the home is wonderful. Fiteni made the building process incredibly easy, and any issues that we came across were handled in a timely manner and rectified without hesitation. The sales consultant we dealt with was very helpful and on many occasions seen us outside of business hours to assist with any of our enquiries and walk us through the construction of our house. We would defintely recommend Fiteni to anyone looking to build a new quality home.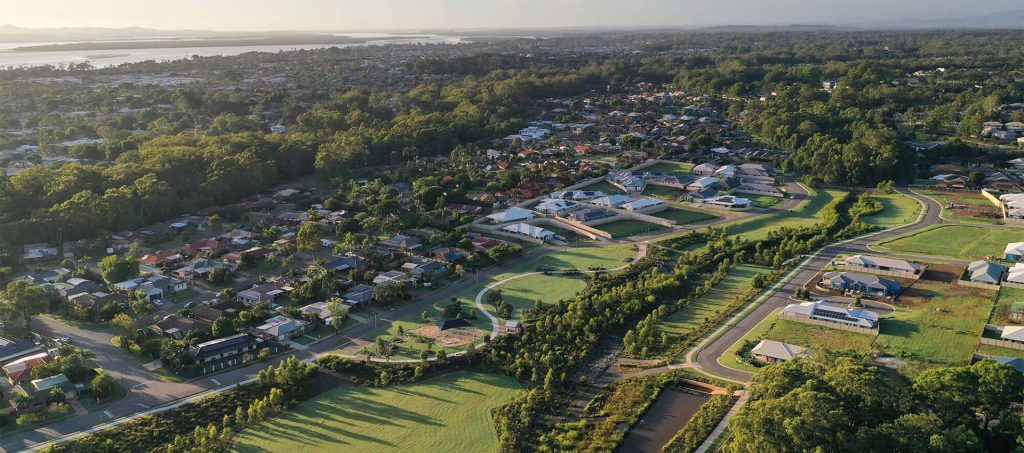 Corno Badenhorst
Cornubia
We have built a custom home with Fiteni Homes about 3 years ago after comparing many builders. Now building a second custom home with them. I highly recommend them to anyone.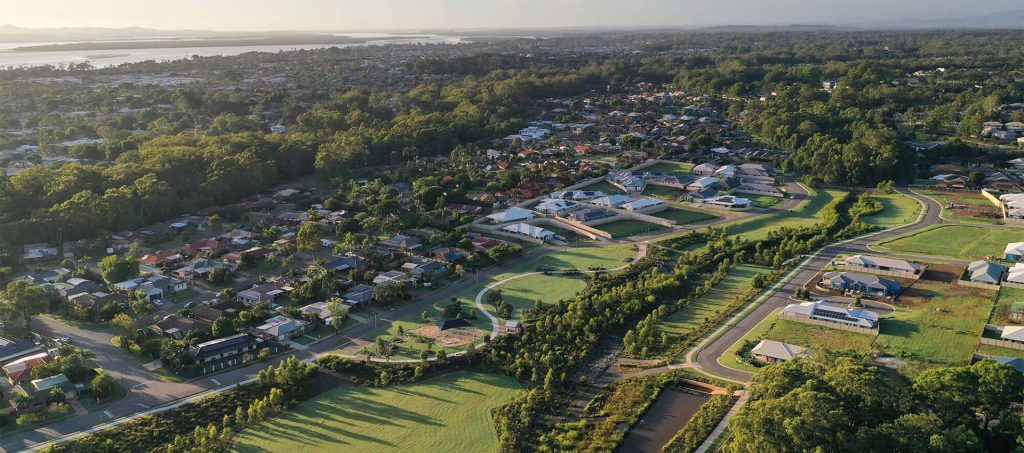 Christine Photiou
Redland Bay
Had a custom house build with Fiteni Homes. We loved our experience with them from beginning to end. Every one we dealt with was friendly and helpful. The whole process was fantastic. Stress free from the first sighting of the vacant block to the exchange of keys 4 weeks prior to the original completion date. Thank you for our beautiful home. Would highly recommend this builder to anyone looking for a new home.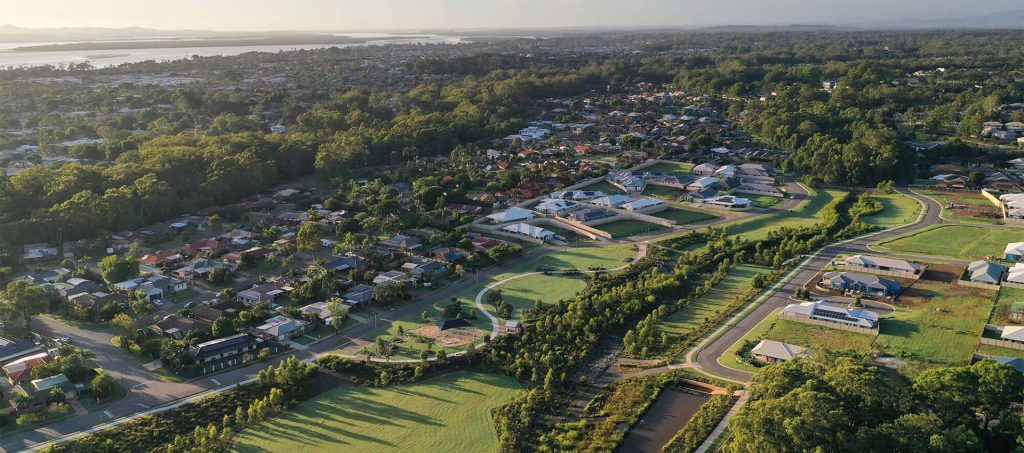 Anonymous
Thank you, Fiteni for building our first home and making the process stress free. Five stars for customer service, attention to detail and workmanship. Would highly, recommend Fiteni.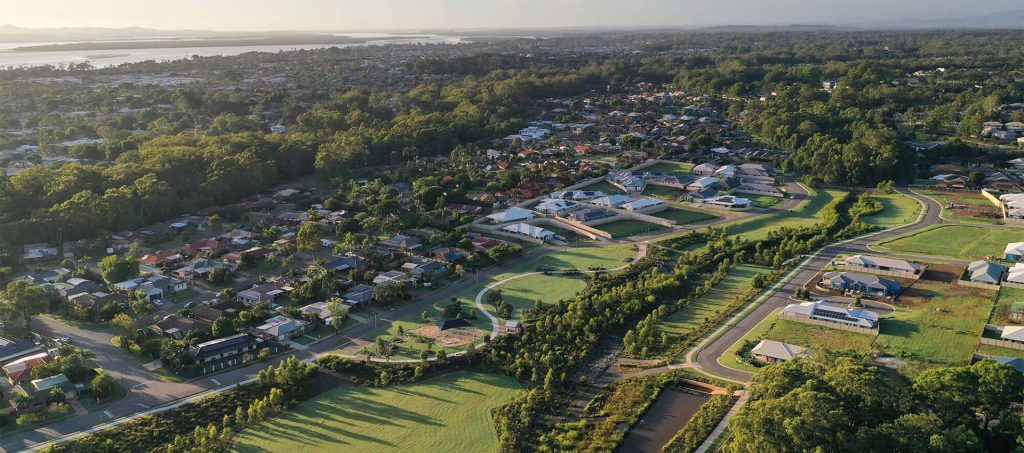 Huang Linfeng
Cannon Hill
Fiteni helps us build our first dream home. Joe and his staff are very professional and very efficient. No hidden or surprised cost from the beginning to the end. Everyone was so patient to help us solve our every little question and problem. We feel so lucky to have Joe and his team to build a great quality and beautiful house for us! Thank you very much! We definitely will recommend Fiteni to anyone who wants to build a high standard home with pleasure experience.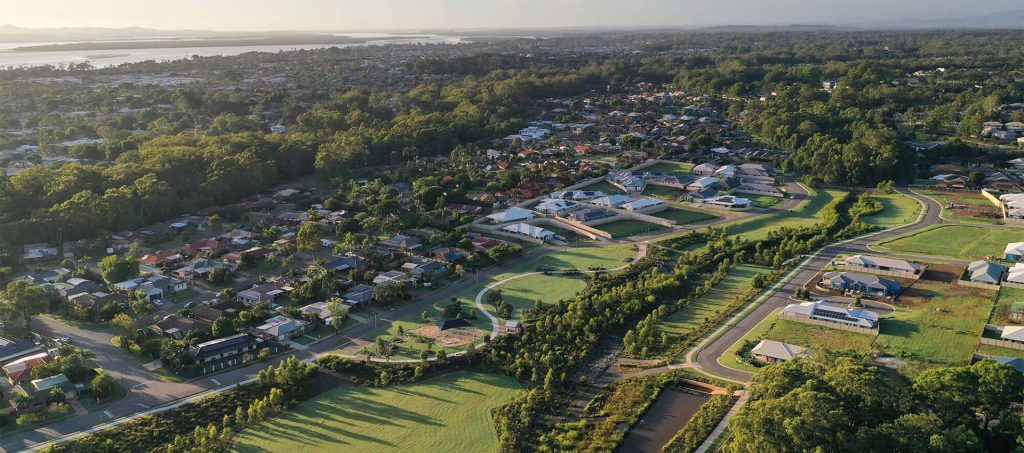 Lisa
Alexandra Hills
From start to finish building a new Fiteni home was excellent. From the office staff to the builders, there was excellent communication, prompt responses, and nothing was too much trouble. As a first time builder it has been an easy process, and the end result is fantastic. I would not hesitate to recommend them.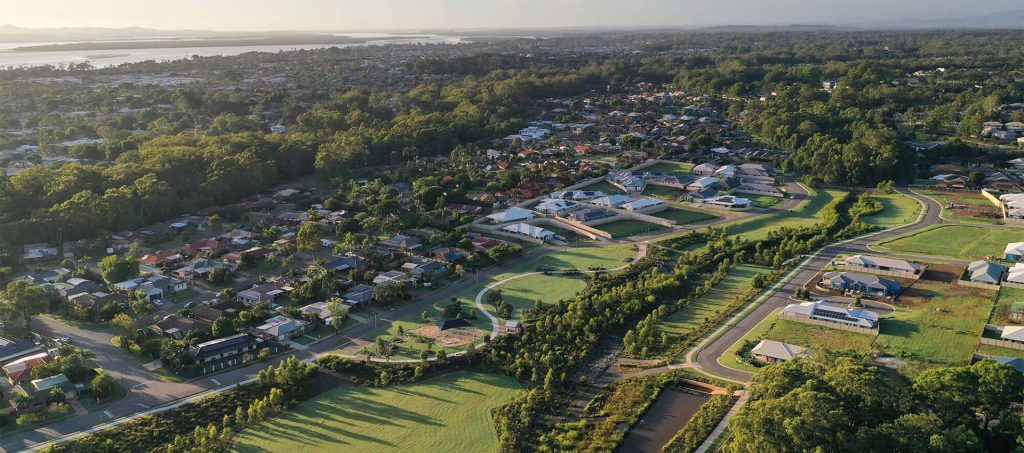 John & Karlene Mangelsdorf
Wellington Point
My wife and I are retired Pensioners in our 70s and have never built a house out of the five we have owned throughout our married life. So, to even suggest we consider building a house at our age was a ridiculous suggestion. But, all that changed in January 2020 when we sat down with Joe Fiteni, and he designed for us the house that we wanted. From start to finish the entire experience for us was a dream come true. All of the many Staff we interacted with along the way were just so professional, helpful and understanding of our naivety when it comes to building a house. As were all of the many Tradies we interacted with who were so patient, helpful and understanding of our many questions. Other than for some unavoidable rain delays, the build process went precisely to plan and was completed earlier than expected. The quality of build is exceptional and we feel very fortunate and proud to be living in a Fiteni home, that works so well for us, and will be our Forever Home. Thank you Joe, and all of your Team, for making the process of building a house such a pleasurable and memorable experience.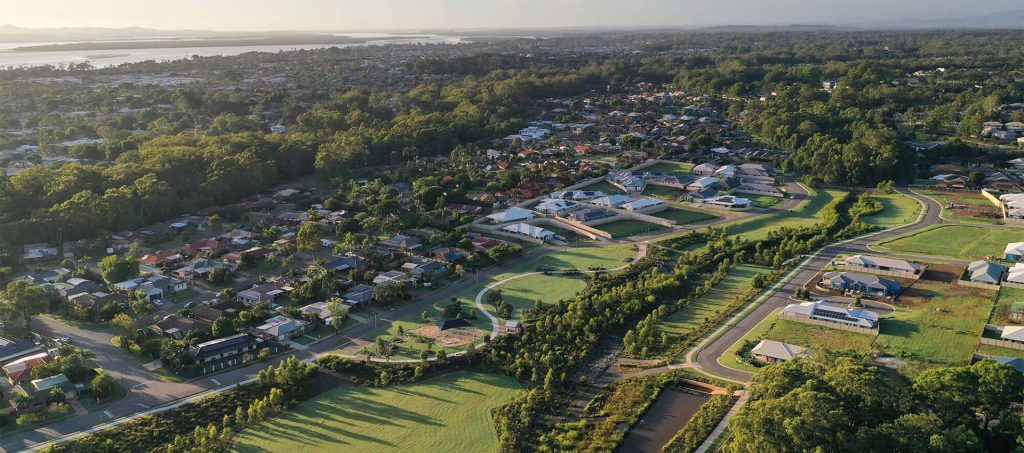 Wendy Ziegenfusz
Redland Bay
Fantastic Builder – our second home built for people with disabilities. Joe and his team could not be more helpful – I would highly recommend Fiteni Homes to anyone.

In fact my daughter is building with Fiteni – Great – The build was on time and on budget!!!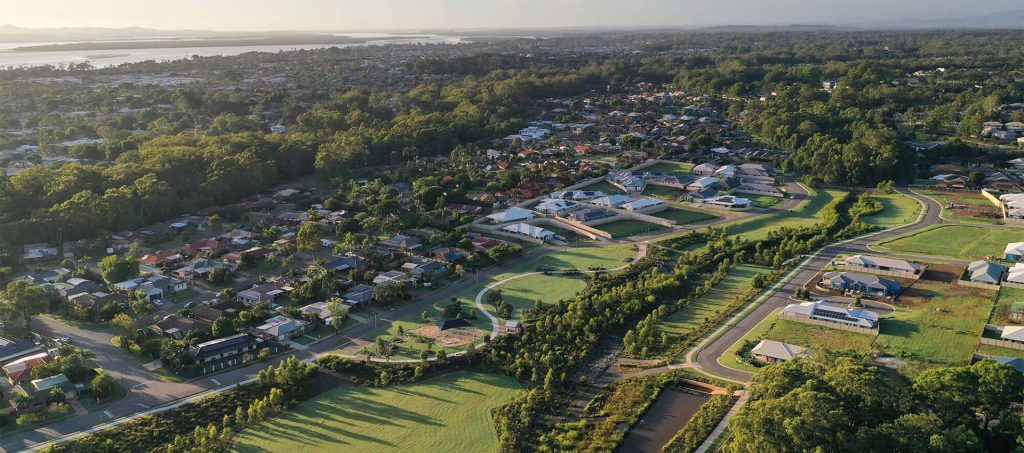 Maurice & Shan Vierow
Redland Bay
Very happy with the process and build.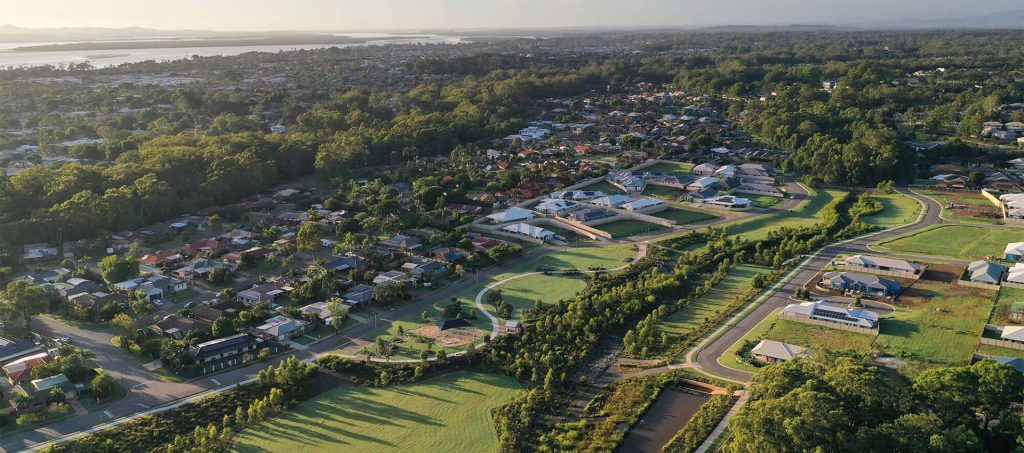 Kevin and Kelli Eastwell
Victoria Point
Everything was made so simple and straightforward and we were always advised on any extras. There were never any hidden costs. From start to finish of construction we found everyone we came in contact with efficient and professional in every way. All treated us as individuals with special advice and care. Congratulations on a job well done! Your choice of contractors and staff could not be excelled. We will definitely be recommending you to any of our friends who choose to build in the future. Once again we thank you.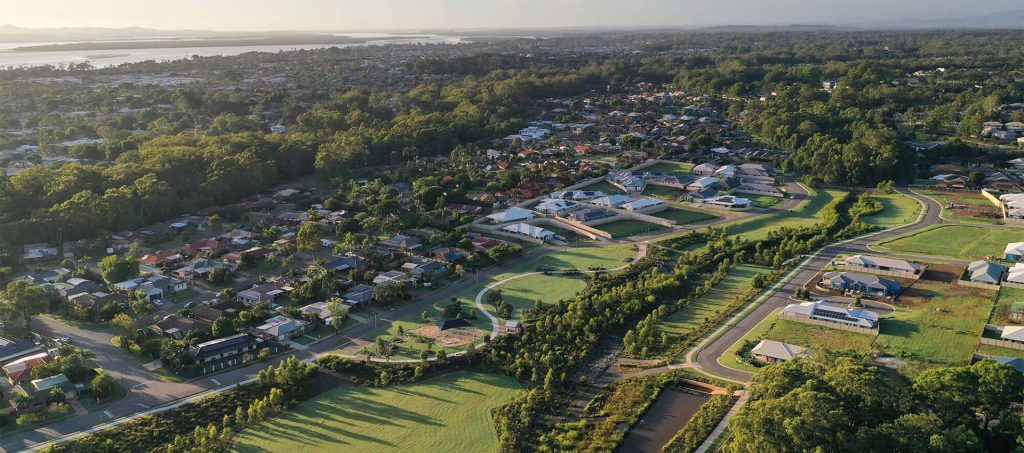 J & D Lansdown
McDowall
Twelve months have recently past since moving into our FITENI home. We would just like to thank you for the quality of home you built for us and the cooperation and assistance you offered us, both during and after its construction.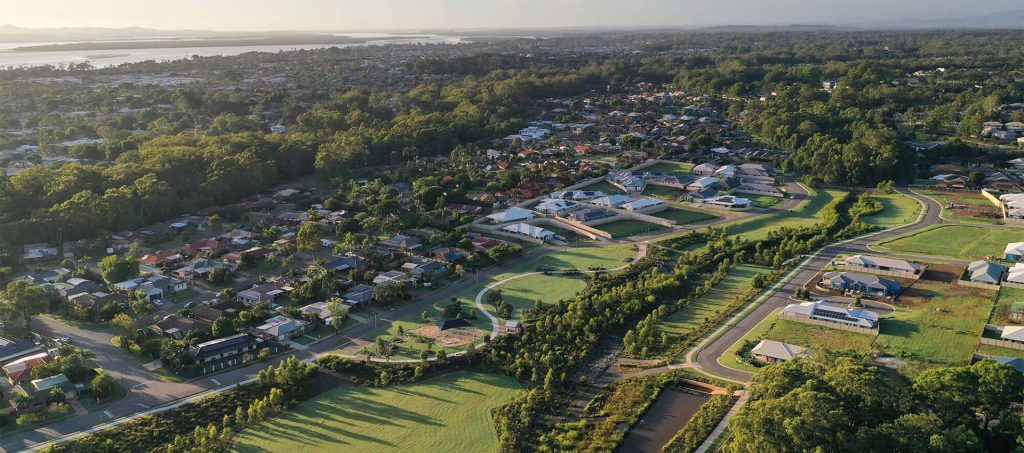 Hillman
Redland Bay
Would build again with Fiteni and pass you on to other people.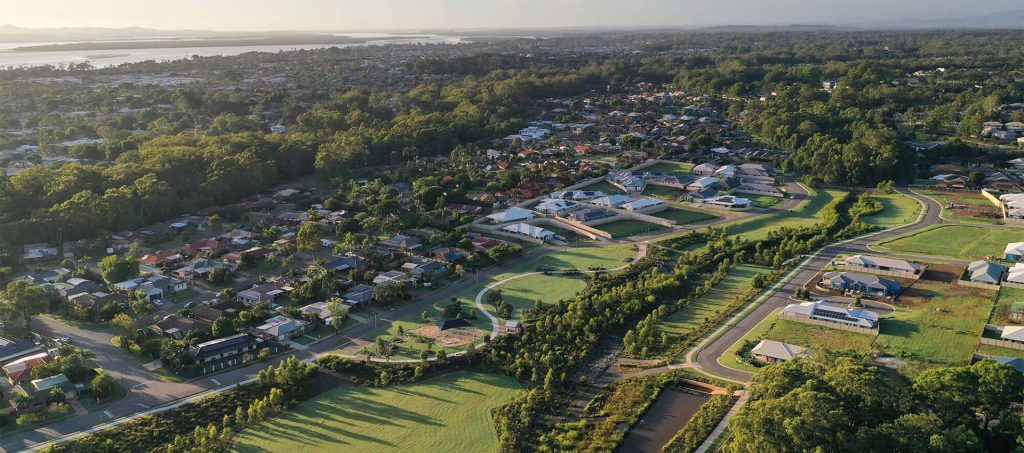 Steve Burnett
Alexandra Hills
Liz and I would like to thank you and your staff and contractors for a job well done. It was pleasing to deal with a totally professional and efficient team. We enjoyed building with you and could not be happier with the final product.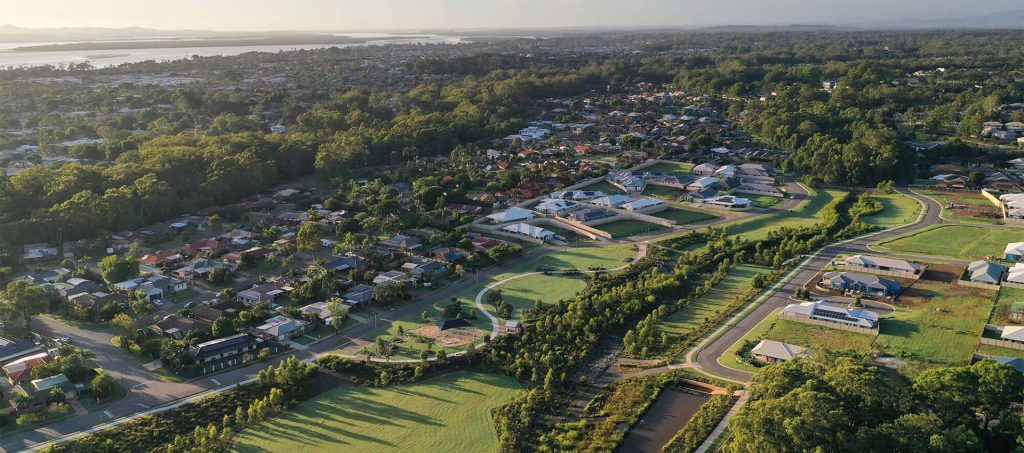 Peter Crichton
Wishart
Thank you for another quality home, with no problems or hassles. Your office has been very efficient and co-operative in every way. We are very pleased with the end result and will have no hesitation in building with you again.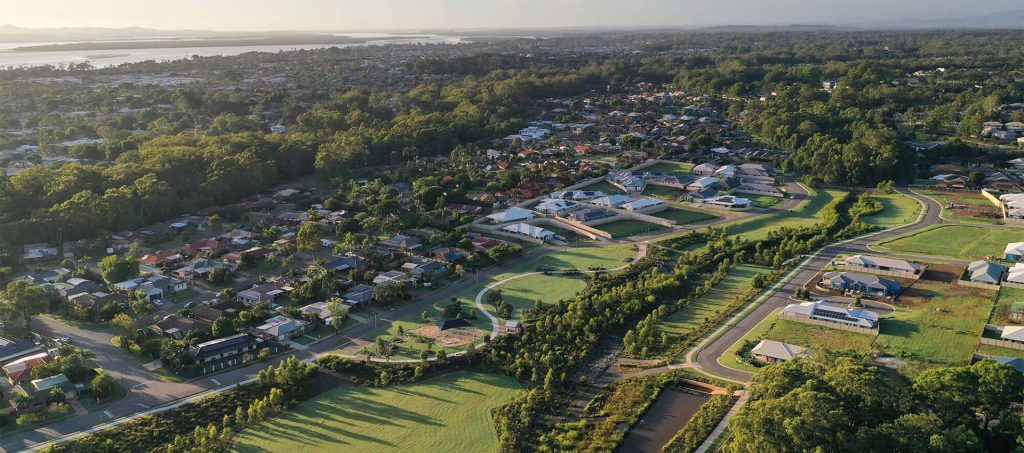 Duncan & Frances Easton
Redland Bay
Very satisfied with the end result (Would highly recommend!)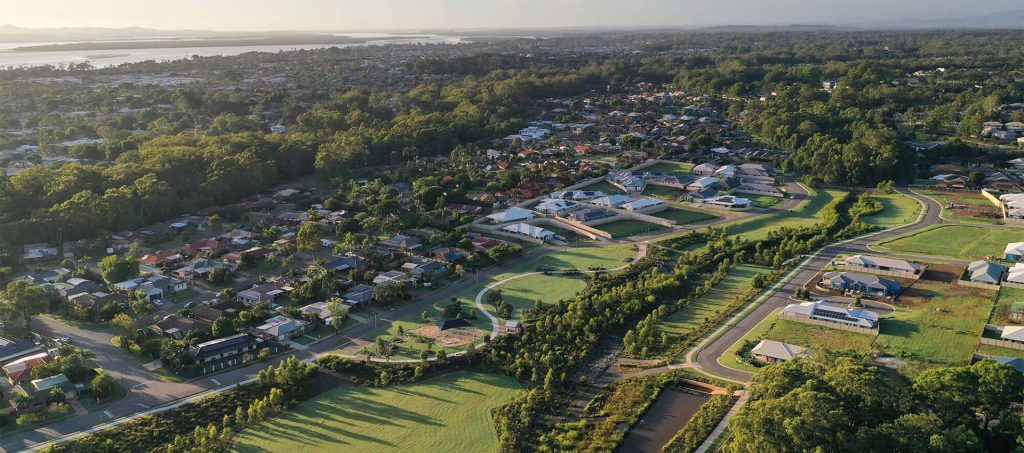 Anton and Dianne Pavic
Capalaba
We would like to take this opportunity to express our sincere appreciation for the absolutely fantastic job you did in building our new home. The workmanship is beyond reproach and the finished product a masterpiece! It was very refreshing not to have to worry about racing down to the construction site every day to check on things – a welcome change from some builders.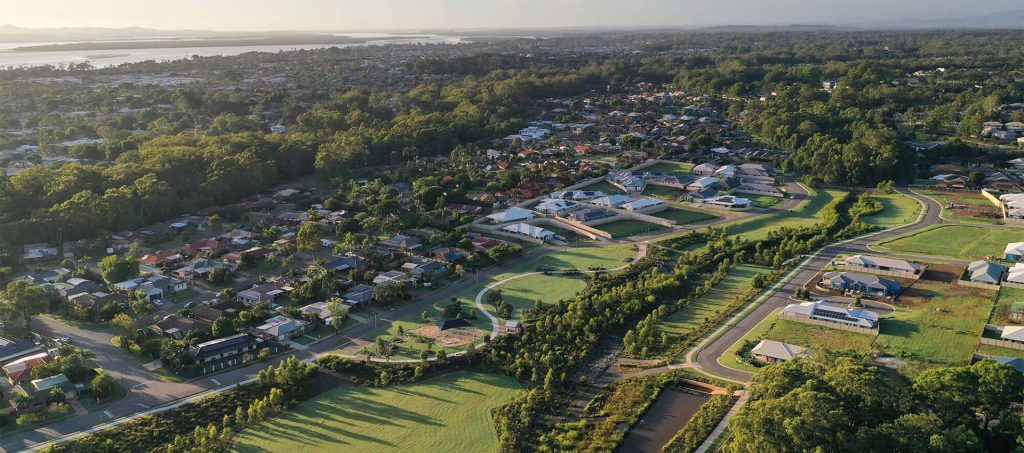 Judy & Graeme Carnell
Thornlands
An Enjoyable process throughout, would do it again.